MicroDesk + IrisVR Present
BYOB Sessions @ AIA 2018
---
We had a great time hosting Bring Your Own BIM (BYOB) sessions at AIA 2018.
Want to stay tuned for future updates and opportunities to see your design in VR? Sign up for our newsletter - we'll let you know which conferences we're attending.
---
Want to see your design in VR, but don't have the headset?
We've teamed up with Microdesk to bring VR to AIA in a big way - we're calling it BYOB (Bring Your Own BIM). This event is a unique opportunity to bring your project into VR with the BIM experts from Microdesk and Prospect from IrisVR.
We had a great time at AIA 2018
You bring the model, and we'll bring the VR hardware and software. That's it!
Register for a BYOB Session to:
Spend 30 minutes exploring, walk through, and review your model in VR.

Get uninterrupted time to work through challenges - we encourage you to bring a design you're working on right now to gain a new perspective.

Try the Oculus Rift with Prospect.

Ask all your burning VR questions ("What headset should I buy?" and "How can I set up VR in my office?" are great places to start).
---
Microdesk
Microdesk is a technology consulting firm providing technical services for successful planning, design, construction, operations, and maintenance of land and buildings. Combining vision with the latest Building Information Modeling (BIM), Virtual Design & Construction (VD&C), and Asset Management tools and the talent of Microdesk's consulting team, Microdesk aids clients in successfully managing the entire building and infrastructure project delivery process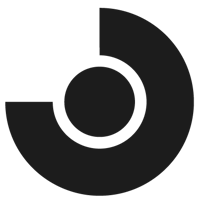 IrisVR
IrisVR creates the leading software tools for immersive design review and collaboration. Prospect by IrisVR is a desktop product used by design firms, BIM and VDC teams, and engineers to instantly communicate design intent and regularly collaborate with stakeholders around the world. Because IrisVR integrates with Revit, Rhino, SketchUp, and other 3D tools out of the box, you can generate true to scale walkthroughs in less than 10 seconds.